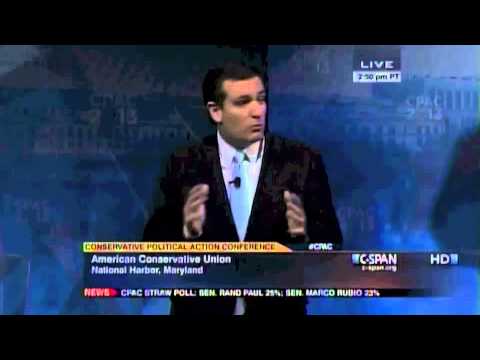 Firebrand freshman Senate Armed Services Committee member Ted Cruz, R-Texas, embraced deep cuts to annual Pentagon spending Saturday during his keynote Conservative Political Action Conference (CPAC) address.
"For the last three weeks, conservatives have been winning, and we're winning because of you," Cruz said to applause, leading off his remarks. "We're winning right now."
What started the perceived winning streak? Sequestration.
"We're here in Washington at a momentous time," a serious-looking Cruz said. "And I mean, of course, the sequester."
(Audience Laughter) More