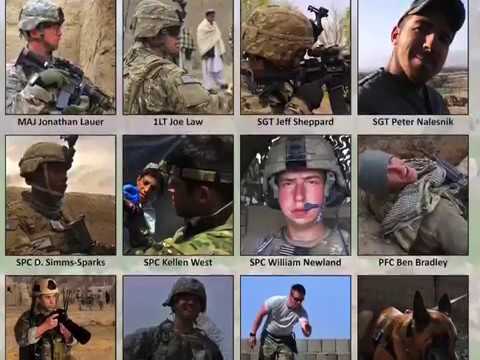 **WARNING** This video is very graphic, and depicts men under fire at Operation Red Sand in Bala Murghab, Badghis Province, Afghanistan, April 4, 2011. This audio depicts the actual moment Army Sgt. Jeff Sheppard, Pfc Ben Bradley, Air Force Master Sgt. Kevin Wallace, Navy Petty Officer 3rd Class Ryan Lee, and Navy K9 'Valdo' were wounded by an RPG.  (Photos and Video by USAF Master Sgt. Kevin Wallace)
The video above was produced by USAF Master Sgt. Kevin Wallace, along with his retelling of the events it captures below.
"Today marks two years since a team of 7th Squadron, 10th Cavalry Regiment scouts, a few Navy augmentees and I fought a well-trained, well-equipped and outnumbering enemy in northern Bala Murghab (BMG), Badghis province.
The reality is any airman, sailor or coastie at any time can be tasked with augmenting the Army or Marine Corps ground forces, and you could find yourself in a situation you've never imagined."
Check out more of Wallace's account after the break