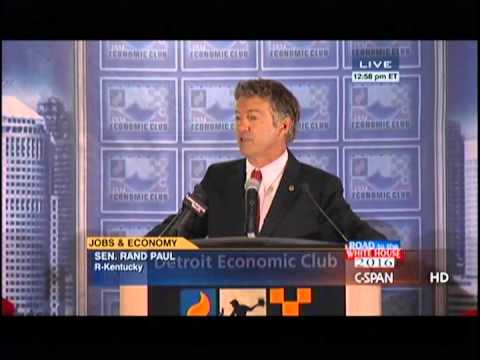 "im·pos·si·ble adjective \(ˌ)im-ˈpä-sə-bəl\ : unable to be done or to happen : not possible"
That's according to Merriam-Webster, the dictionary folks. And it's also the odds Sen. Rand Paul, R-Ky., is giving for Congress to pass a budget resolution.
"It may be impossible," Paul said during a major economic speech in Detroit when asked about GOP lawmakers rallying behind a budget approach.
But he quickly segued into his view about the larger institution's ability to agree on enough parts of a budget to actually pass one. More